Collaborative office space to build a better environment.
You can make your office a thriving space by choosing collaborative office furniture that makes cooperation easier for your employees.

Setting up your office with the collaborative office furniture makes it possible to generate a functional environment allowing your workers to congregate in effective teams. To facilitate this, we have put together a quick guide with some ideas and a list of some accessories that could be successful for your company.


Currently, and possibly in the foreseeable future, social distancing is necessary. As such, every type of furniture listed below can incorporate additional dividers, and in many cases transparent dividers, to reduce infection risk and respect social distancing, but with the capability of keeping communication and audiovisual contact viable, to promote collaboration and aid in the project development.
What is collaborative office furniture?
So. if collaborative office furniture isn't supposed to keep employees closer together, how are they supposed to work together?. This type of equipment can actually be adapted and can rely on other characteristics to make cooperation easier. Some examples of it are:
1- Desks for everyone
The diversity of a group is one of the most effective formulas to bring successful projects to life. Various studies on this subject have documented this. Not only in professional areas in the case of professional skills they possess but also diversity in physical issues, such as gender and age, have shown to aid in group projects. Creating appropriate spaces that allow people with very diverse traits to coordinate can boost productivity.
Today's technology, regarding furniture, allows easy integration of accessories, such as height-adjustable stations, with the ability to adapt quickly to each person's needs or function; this can also be integrated into an interconnected office set, which promotes communication and collaborative work while taking an individual's comfort into account.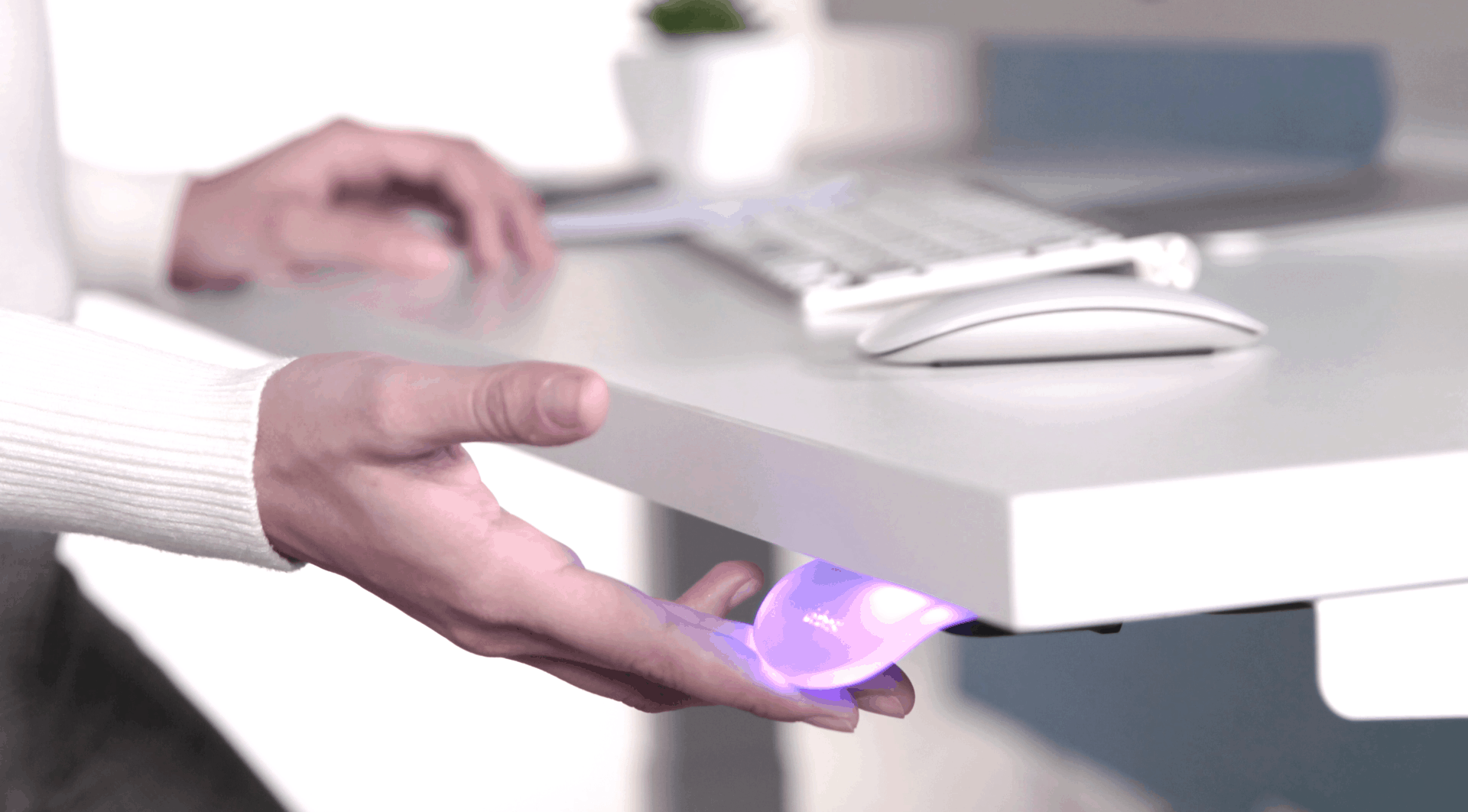 2- Tables facing each other
One of the primary forms of collaborative office space arrangements is the multi-user or facing tables, ideal for those situations where a team needs to pay close attention to the same project altogether.
Whether for reviewing blueprints, documents, strategies, models, and all sorts of projects, this type of furniture offers a larger surface for the joint analysis and development of a wide variety of ideas and corporate activities.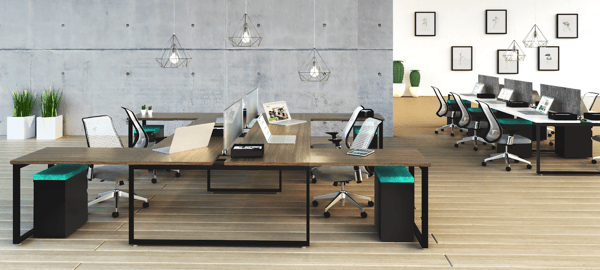 3 - Adjustable ergonomic chairs
In this effort to design a collaborative office space suitable for all types of people, ergonomic chairs that can adjust the seat's height are a great tool.
Even more so if they are mobile alternatives, such as operational or semi-executive chairs, which are ideal for offering excellent mobility, both at a desk or over a short distance, making it easier to communicate, to carry out multiple activities, and to be able to integrate easily into a team.
4 - Modular furniture
When it comes to intelligent space utilization, modular systems are a must for every office first because they can be adapted very precisely and dynamically to almost any space available.
Because they are very light and easy to rearrange, they can be adjusted to fit precisely to satisfy the current need. For example, suppose at some point, an additional number of workspaces is required; with modular furniture, those workspaces could easily be added, and when later, they are no longer needed, can just as easily be removed.
There is modular furniture that, in addition to being very functional, has a wide variety of accessories included, so not only can they offer large desk surfaces ideal for office work, but also spaces to file documents or stationery, and of course, all within proximity to maintain an interconnective link with the team or department.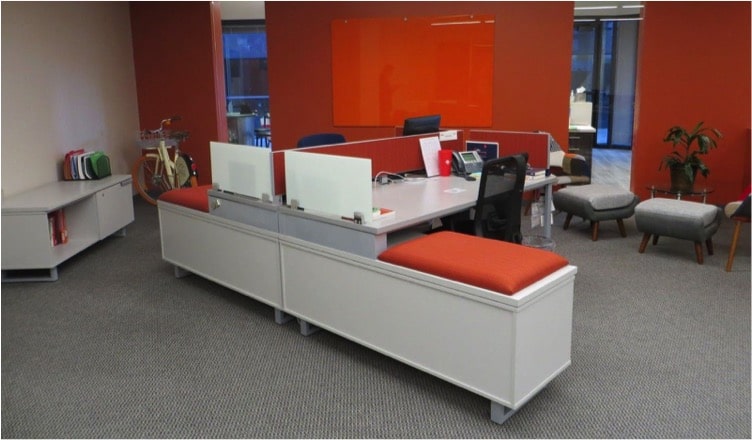 5 - Furniture for meetings
Face-to-face meetings continue to have great importance because, despite digital alternatives, there is nothing like direct contact, which allows a natural flow of communication, which can also be developed without technical malfunctions. This also provides better feedback from all meeting participants.
Conference tables are also an essential type of furniture within a collaborative office space; there are even configurable options, which can be adapted to the specific needs, either regarding the available area or the number of members who are to participate.
It needs to be emphasized that a significant concern with purchasing collaborative furniture is an infection risk. Social distancing is a great preventative measure.
However, Gebesa has come up with other viable solutions. Transparent mobile panels are available, providing appropriate separation between the different workspaces to avoid direct contact, but without losing the communication or the visual link between meeting participants. If you want to know more about them, you can contact us to get a quote.