Antimicrobial coating: What is & how integrate it into your office?
Antimicrobial coating can be an important aid in making your office space safer for your employees.
Hygiene of the workers is a significant concern everywhere these days. Because of the uncomfortable physical work environment, many workers fall ill across the nation. It disturbs the work process and spoils the work hours of the organizations. If you are concerned about this factor, then you must focus on not wasting work hours. Therefore, it is essential to pay attention to sanitization, cleaning and other methods, and antimicrobial coating for the office furniture.
About Antimicrobial coating
It is an application of the chemicals on the surface that can stop the disease growth, causing germs. Apart from enhancing the corrosion resistance, appearance, durability, these coatings can save people from harmful diseases.
Surfaces like natural materials, composites, wood, metals, ceramics, plastics, glass, and fiberglass can be applied with these coatings. It can be done on automotive, vehicular parts, aquarium filters, recirculating air handling machines, air purification devices, and filters and conditioners. Moreover, the microbial coating on walls, floors, tiles, and other parts of the building can help stop the microbes' production and growth. In this way, an organization can increase the safety of its workers.
How to bring it to your office?
We all know that antimicrobial coating is highly beneficial to stop the spread of viruses and other microbes since it gives a long-lasting and superb safeguard against contaminants, molds, algae, fungi, and bacteria. It can decrease the degradation, foul odors, staining, and others. There are some ways through which you can bring it to your office.
1.

Bring antimicrobial furniture in the office

You can install tables, chairs, and desks, or other office furniture that contains antimicrobial coating. Moreover, Gebesa's furniture comes in various designs and outstanding appearance that can improve the aesthetic appeal. For its application, there is not dirty or noisy building work necessary. You can install this furniture with plasterboards, terrazzo, wood, stoneware, fiber cement, ceramic, and other ways. It means you do not need to remove the old furniture, installations, or other materials. This furniture is readily available in the market at an affordable cost.
2. Use antimicrobial stationery
Some items that are in everyday use are the prime source of the spread of microbes and viruses. You must use antimicrobial file folders, staplers, calculators, and other accessories to avoid all these things. We all know that the only thing better than office sanitation and cleaning supplies that can protect you from microorganisms is when office furniture and equipment are designed specifically to be antimicrobial. These stationary items cover all the bases, decreasing the spread of illness and suitable for the environment. These are excellent tools for the organization that is in common use. To improve the protection, it can help everyone to stay healthy. The antimicrobial layer lasts forever with the firm propylene surface on these products. These items are durable and will not lose their quality.
3. Coating on the existing equipment
If you do not want to change your furniture, you can go for the coating on your office's present furniture. It will be a wise decision because you can save your money since you do not need to buy the new one. You can hire professionals to coat the antimicrobial layer on all your office equipment. It will be the best option for your company since you will not lose any office hours.
This antimicrobial coating can improve the durability of the furniture. It does not lead to any deterioration, discoloration, and leach of the items. In this way, it increases the lifespan of the products.
Where can you use antimicrobial coating?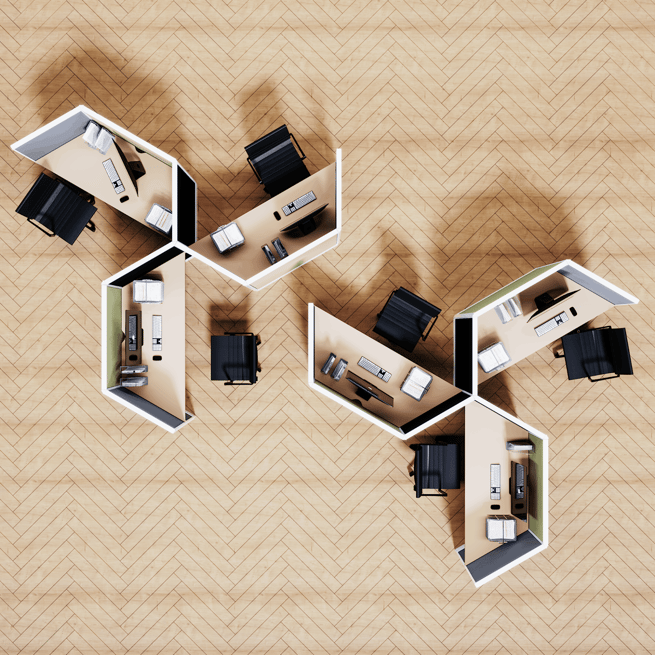 You can apply the antimicrobial coating to the following articles and materials:
Surfaces such as glass, fiberglass, plastics, metals, wood, ceramics, composites, and natural materials could be applied with such varnishes. It can be used on air conditioners, air filters for furnaces, automobiles, air purification devices, aquarium filters, recirculating air handling machines, vehicular parts, automotive, etc.
Roofing materials include granules, shakes, stone, felt, underlayment, membranes, shingles, tiles, and synthetic overcoats.
Building materials include wood composites, wallboard, wood, siding, stainless steel, cabinetry and insulation, ceiling tiles, conveyor, concrete products, etc.
The coating could be put on different assets including:
Commodities such as floor covering, healthcare settings, fiberglass duct-board, all-purpose containers, non-food contact tops, furniture, bathrooms, mats, plumbing supplies, vacuum cleaners and filters, sheets, foams used for cushioning as well as packing, etc.
The Antimicrobial Coating forms an invisible film-like covering on the surface that doesn't harm the articles or commodities.
Bottom Line
One of the most important things about this antimicrobial coating is that the equipment, area, and items are effortless to clean. Cleaning means removing impurities and dirt, including germs from the floors and other surfaces, using detergents and soaps. But only cleaning will not kill germs so that you can use the disinfectant to lower the risk of spreading infections. Not only this, you can clean and disinfect the office tools such as scissors and clippers to be sanitized with relevant disinfecting products. If you are interested in ordering antimicrobial coating, simply fill the following form.