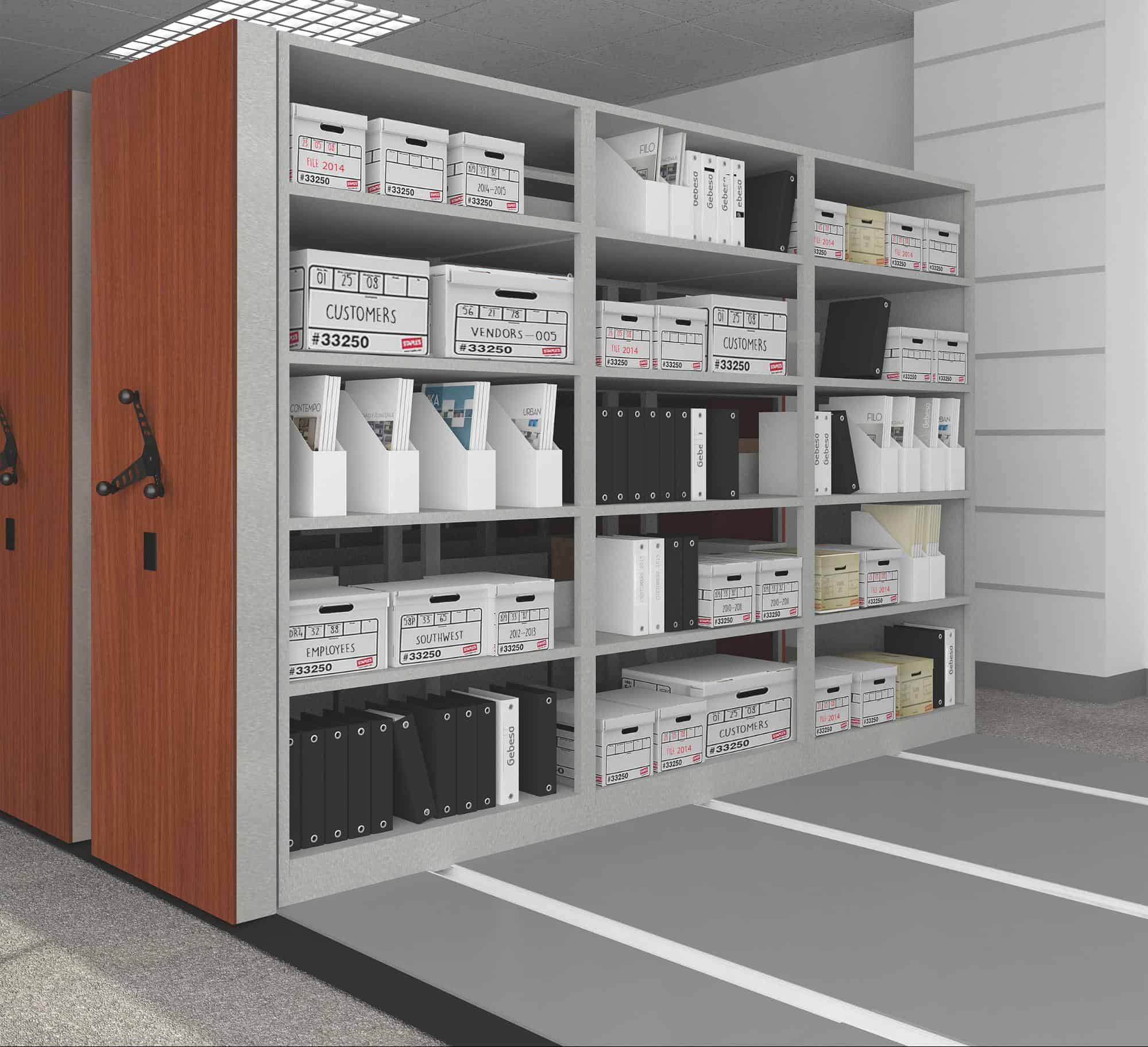 When talking about office furniture, the focus is on desks and chairs. However, one of the most important elements in the office is storage.
No matter the work area, extra space to store and sort materials, files, and invoices will always be a necessity in the office.
Office storage furniture has always been of great relevance because it plays an essential role in day-to-day office life.
High-Density Mobile File
The high-density mobile file is the ideal solution where high-density shelving capacity and secure file storage are required.
Its versatile design maintains or improves security along with easy adaptation of accessories – including drawers, file holders, and trays – depending on the user's needs. The system works on rails and hallways open up for easy access
The mobile bookshelf, available in metal and wood veneer, is the ideal solution to satisfy the needs of organizations in terms of space utilization and optimization.
Our lockers are ideal wherever storage space is limited, optimizing vertical space and providing maximum privacy. Options include one to five tiers per locker.
Gebesa storage solutions exemplify clean design, sturdy construction, and options ranging from easy access to archiving.
Open-side storage cabinet.
This modular system works perfectly for small spaces because it optimizes the space of the collaborators by being functional on both sides.
The low-pressure material of the bookcase provides benefits and durability.
Our storage systems allow you to store all kinds of materials in an orderly and optimized way.
Do you think Gebesa can help you solve your office storage problems? Contact us.