Office furniture for high-level executives
The office furniture used by high-level executives must make their work easier and reflect their position's status. Here is a list of elements to put together the perfect executive office.
As with production line workers, a company´s management must have all the facilities and tools to optimally fulfill their function. That being said, reviewing the list of office furniture for senior executives can guide integrating innovations and trends to help stimulate productivity.
Executive suites
Of course, one of the central elements is a good executive set. To conduct their managerial duties, executives need an environment to review and store documents, files, reports but still stay in contact with their underlings. A standard set of office furniture should be selected, using the criteria mentioned above. Still, it is also essential to keep in mind comfort and allow the manager to concentrate for prolonged periods for efficient decision making.
Height-adjustable desks
Currently, height-adjustable stations have become more critical when it comes to office furniture for high-level executives. Quality and easy-to-adjust options such as those from Gebesa are a prime choice.
Not only is it a type of furniture that can adapt to different kinds of tasks. It also contributes to users' overall health due to its ability to easily change posture and position. It can be adapted to an executive's specific task, raising the workspace to look over floor plans or blueprints, for example.
Executive chairs
To maximize comfort and promote ergonomics, selecting an executive chair will be beneficial and allow executives to perform their duties more efficiently.
Executive office chairs are designed to protect executives' health and well-being in the long-term by providing full back support and cushioning for comfort. Still, there are also advanced alternatives, which can be adjusted and allow the user to sit in their optimal position. There are even models with integrated footrests for maximum comfort.
A selection of chairs with similar qualities is available for when important personnel visits the office, whether they are external agents or for close coordination with key members of the company or the board of directors.
Space for videoconferences
Even more so in these times, it is essential to have a good setup for effective remote meetings.
In addition to the technological requirements, furniture can also contribute to this executive function. An elegant desk or an operating table, together with an adjustable executive chair, can provide adequate and optimal space to have documentation, reports, and other materials to review during the process and project authority.
Meeting Room
Despite the growing need to resort to social distancing, some meetings require to be held in a more private and close environment.
In this sense, alternative office furniture for quality executives such as Gebesa results in an efficient option for its elegant design and ability to adapt to particular rooms and current health and safety standards.
As with all office furniture, it is possible to install dividing panels, which discourages direct contact between adjacent team members. Besides being mobile and easily installed, removed, or adjusted, these kinds of partitions are transparent. Perfect visual and auditory communication is maintained with the meeting members but still acts as physical barriers that minimize infection risk.


Executive sofa
Although a quality chair can be comfortable even for long hours, for top executives, it is useful to have a sofa that can be used to talk to employees and visitors, to encourage a sense of informality, but also to be used to for the executive's comfort in changing positions.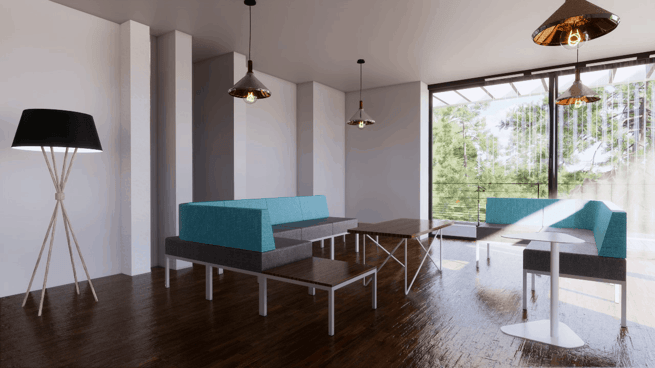 The line of executive sofas from Gebesa represents a high-quality option, with comfortable qualities of the first level, either for the use of the executive or alternatives available for visits or waiting rooms.
The high-quality executive grade furniture is distinguished by its vanguard design, which offers practical and ergonomic advantages with multiple long-term benefits and has an attractive professional look. It is designed to adapt ideally to the executive's particular needs, facilitating better decision-making.