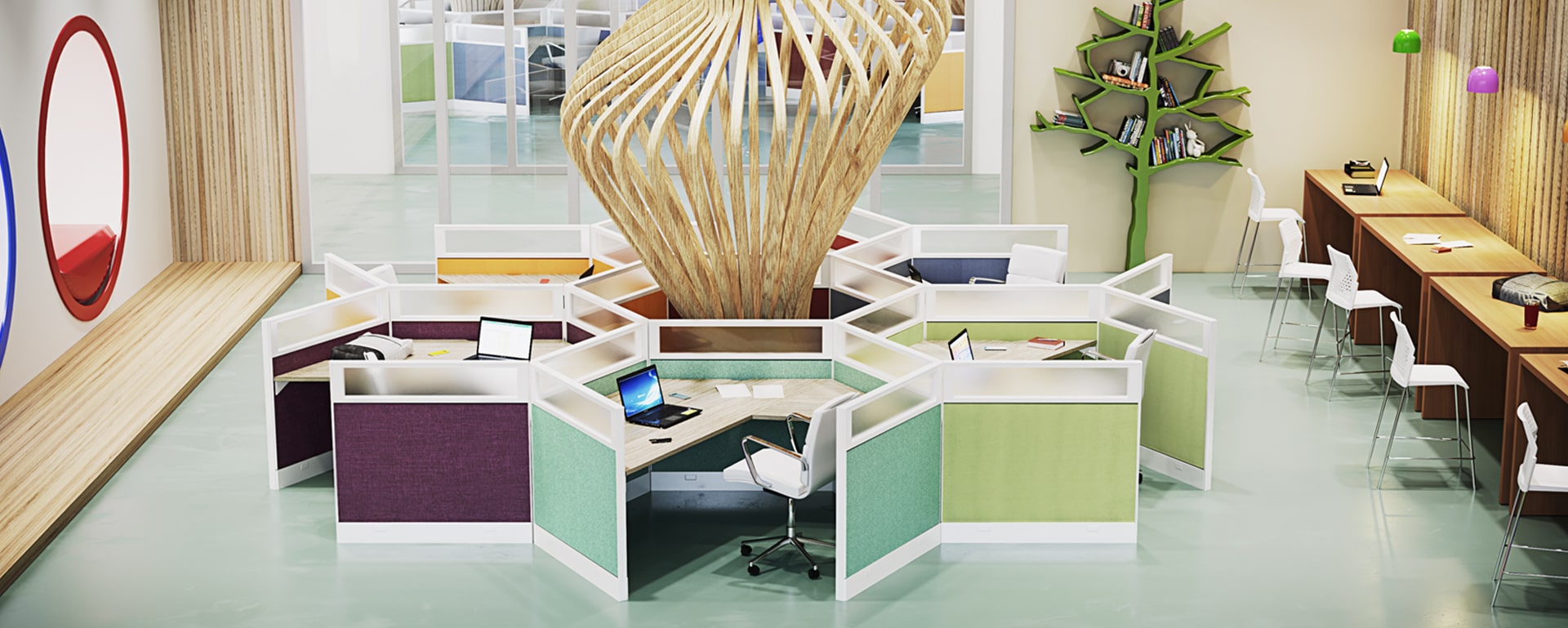 Workstations define the environment design and allow optimizing spaces so that collaborators can perform their tasks in the most comfortable way.
There are individual workstations and collaborative workstations. Workstations need to have all the necessary features to support collaborative work and the growing need for focus time.
Our engineers and designers created a product that is aesthetically beautiful, but also stable and versatile. START Option D, allows the creation of 2-user workspaces, making it perfect for equipping open spaces with the aim of making them more dynamic and encouraging collaboration between users.

The Option D workstation includes 2 screens. Provides a larger work surface, greater support, and separation between each workstation.


The minimal number of components makes START easy to install. Simultaneously, it is easy to expand allowing for a large number of configurations to meet any space planning.
Customize your workstation with our wide variety of options to use with START: privacy panels, cable organizers, power outlets, and USB ports, among others.

Quickship is now available, make your purchases in a safe and reliable way! Contact us!