Why materials matter: how to choose quality office furniture
Your office furniture is the first piece of equipment that people look at when they first visit your office.
This makes the furniture an essential component of the workplace. You don't want your clients walking into an empty space, nor do you want to keep low-quality ones.
Most times, office owners choose their equipment according to the appearance and aesthetics without quality consideration. They don't consider the material used.
So, when choosing office furniture, ensure that you consider its quality, functionality, and best materials available.
Also, ensure that everything you pick from desks to chairs sets the tone for your office. Ask yourself if the furniture fits the entire office décor.
Do they represent the luxury in which your office sits? So, the material matters more than the appearance. Let's discuss how you can choose quality office furniture based on the material and fiber.
What can be considered good materials for quality furniture?
There are several materials that office furniture manufacturers use to make the best furniture. They design each furniture piece in such a way that it can meet the intended need by sourcing durable elements through an ethical process.
This includes the material used (breathable, plastics, metals, and wood), texture, color, and patterns.
So, you can choose quality office furniture not only based on price but the materials used. Here are some common materials manufacturers use for top-notch office furniture.
Wood
Most office furniture, especially desks, are made from wood such as oak, maple, cherry, or walnut.
Manufacturers curve the wood in combined finishes that fit the modern office. These are quality woods that make quality office furniture that can stand the test of time.

Metal
Office furniture manufacturers sometimes mix metal with wood to make durable and attractive furniture. You will come across office furniture that boasts aluminum and steel metals.
Before you settle for metallic furniture, ensure that you understand its weight capacity.
For example, steel is heavy and makes durable furniture. Aluminum is very light and makes an ideal material for office furniture that needs to move from one room to another.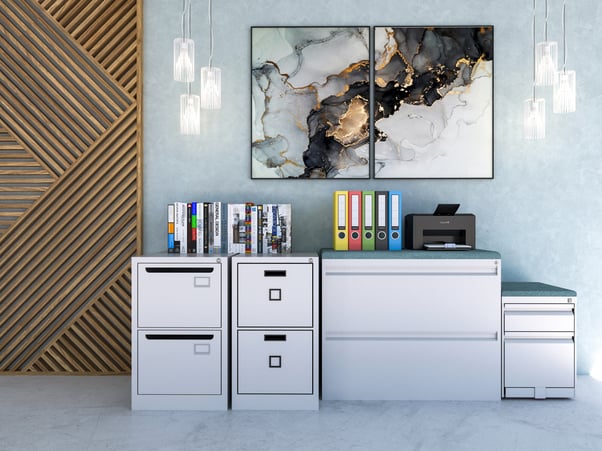 Plastics
For plastic, office furniture manufacturers choose the best quality ones that last long.
They settle for polypropylene or polymer because they boast vigorous material expressions by synchronizing every movement with strength and versatility. They also make beautiful finishes that come in several colors.
Mesh and Felt
Office furniture with the likes of chairs should make you comfortable. So, office furniture manufacturers incorporate mesh, felt, and upholstery on the seats to make them softer.
Mesh material adds an aesthetic touch to the chair and full-body support. Upholstery offers the office chair various choices with fixed cushions that are stylish and comfortable. Manufacturers use felt to minimize the chair noise in acoustic panels.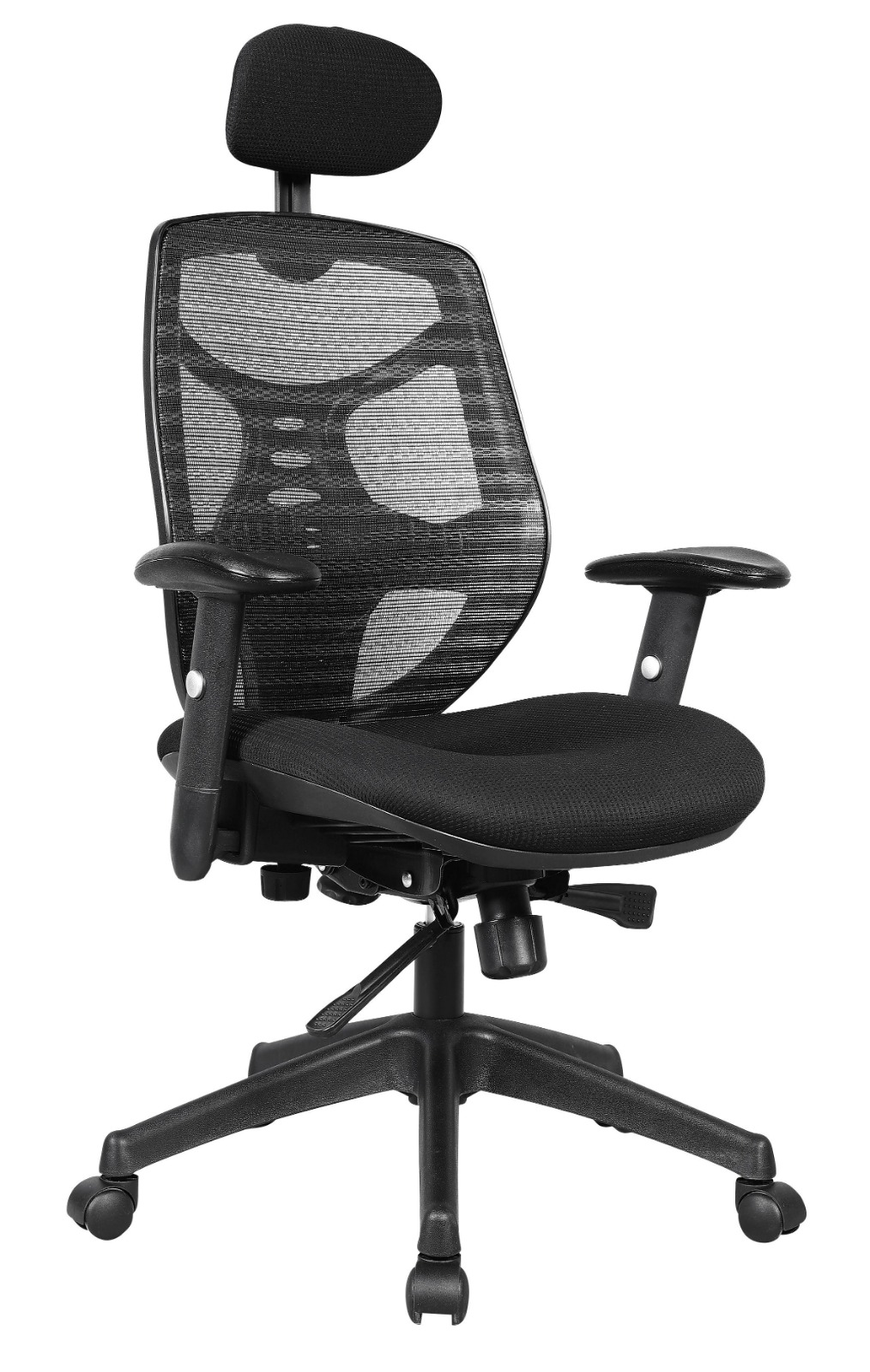 High-Pressure Laminate
This is ideal for office owners that love quality and unique office furniture with broad color options.
High-pressure laminated furniture is stylish and fashionable. So, it acts as a decorative and functional material.
Why can synthetic materials be better?
Although synthetic materials come from plastic, they make quality office furniture.
This is because they are eco-friendly and easy to maintain. They also boast more durability compared to other materials like wood.
Synthetic fibers are famous for their water and stain-resistant properties. Manufacturers use them in office furniture design for creating coated and performance fabrics.
Some of the typical synthetic materials office furniture manufacturers use include:
Polyester

Polyester makes durable and easy to clean office furniture. It is one of the best fibers that don't stretch, shrink or wrinkle after prolonged use.



Nylon

Dyed nylon fabric gives you a unique performance office chair. This is a heavy-duty fiber that is strong, and stain-resistant.

It boasts resistance to pilling, abrasion, and fraying when used as 100% nylon.



Rayon

Rayon is a versatile semi-synthetic fiber with many comfort features that are ideal for office furniture. It boasts a cool, absorbent, and soft texture.



Acrylic

Acrylic fabric makes a good office furniture material because it is water, mildew, and chemical resistant. It is durable, dye friendly, and doesn't wrinkle or shrink.



Vinyl

Vinyl chairs are easy to maintain and boost durability. They are available in different textures and softness. It is famous for its pleasing look even in old age.
Get to choose from a wide variety with Gebesa
The quality of office furniture matters a lot. Suitable quality materials and fiber last longer, saving you a lot of money.
Now that you know the best materials and fabric used in making office furniture. You can choose one or two and have a relaxing time sitting in the office.
Of course choosing a brand that builds their pieces through ethical processes while ensuring quality is also a plus. You can contact us at Gebesa to get to know more.