Lockers: The Perfect Massive Storage Furniture
The biggest companies have the most impressive spaces. One can appreciate the impeccable order of an Office with just one visit. Lockers are the best element in the Office. Let's just imagine how things would be without this type of Modern Furniture. It would be like having our bedroom without a closet.
The Bigger The Better?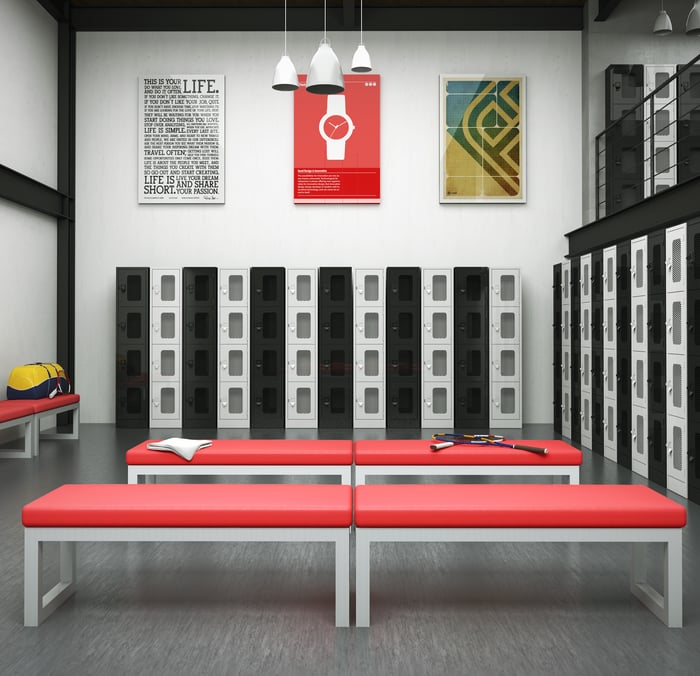 Lockers have the power to expand your office in any way you want. It is not a trick or anything like that, it is a triumph of Modern Furniture. This is where it all happens: work is exciting and highly productive. The impeccable order of an Office can also be appreciated when leaving work to go home.
Your Office can be a huge place, but with Lockers you can have a personal connection. Working 40 hours a week in a single building, sitting at a desk needs to ensure that all our things are taken care of in our Lockers. This is priceless for everyone. The more your employees feel that they can lean on one another, the better. We could say that this is the triumph of Modern Furniture.
The Answer Is Very Simple

An impeccable order of an Office is enjoyed by all: Lockers are the easiest way to get it. They make life easier, more organized and simplified.
Lockers have a great history in Modern Furniture. Since locks and thus lockers were invented people have locked up items of value. We all need to put away our things and be able to work without thinking if they are okay. Each person's Locker allows them to fully concentrate on their work tasks and complete them. Having order and security allows an office to be a place where everyone can give their best without worrying about small details.
Lockers will always be very important and necessary for an Office.
Gebesa's Catalog
Gebesa's filing and storage solutions have a wide variety of dimensions and load capacities for maximum use of space. Having Lockers in the Office is the best way to safely keep everyone's personal valuables.
Browse our official site and discover how to expand your space the way you want.
Gebesa has the highest quality products when it comes to Modern Furniture!