Advantages of a monitor arm
Nowadays technology is a fundamental part of our lives, we spend a large part of our day in front of a screen. Therefore, having alternatives that make the long hours more pleasant are always welcome.
One
office accessory
that can be very
useful
is the
monitor arm
, with
benefits
going from improving your
posture
to extending the life of your work equipment, among others.
What is a monitor arm?
A monitor arm is an arm that attaches to your desk, wall, or ceiling and raises your screen to your ideal height. It also adjusts to your work style.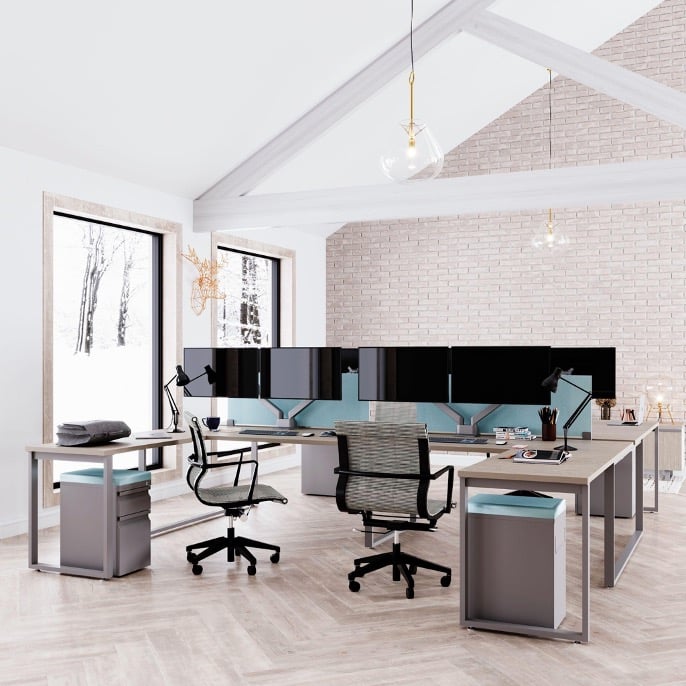 What are the advantages of a monitor arm?
Optimizes workspace.
It frees up a large space that was previously occupied by the monitor base, ideal for expanding your work area.


Freedom of movement.
A monitor arm makes it easier to share your work with your colleagues by allowing you to move your screen.


Improved posture.
Being able to raise the monitor to your ideal height is essential to finding the most comfortable working posture. Good posture relieves the pressure created on your back from hunching over to view your screen.


Prevents eyestrain.
Having your monitor at the optimal height, angle and distance helps prevent eyestrain.


Increases your productivity
Greater versatility

of adjustment in

tilt, position, and swivel,

opening up new possibilities for the greatest possible comfort in your workspace.
Gebesa has multiple monitor arm options to suit the different needs of an office.
Continue discovering more about the advantages and features of Gebesa's monitor arms here and find the ideal one for you.