5 Places to install a credenza in your office
We start 2022 and we focus on being our best version, in all aspects of our lives.
Back to the office and although sometimes it is difficult to get back to the routine, having an organized workplace, where you feel comfortable and free is a great help.
Gebesa knows how important it is that the workplace is ideal for everyone, and best of all, that it looks good in the process.
Credenzas are a fundamental piece to complement your office because they allow you to occupy spaces while solving more than one issue since they are very versatile furniture.
They have great utility while giving a unique touch of design to spaces.
Here we will show you 5 places where you can install your credenza and get the most out of it.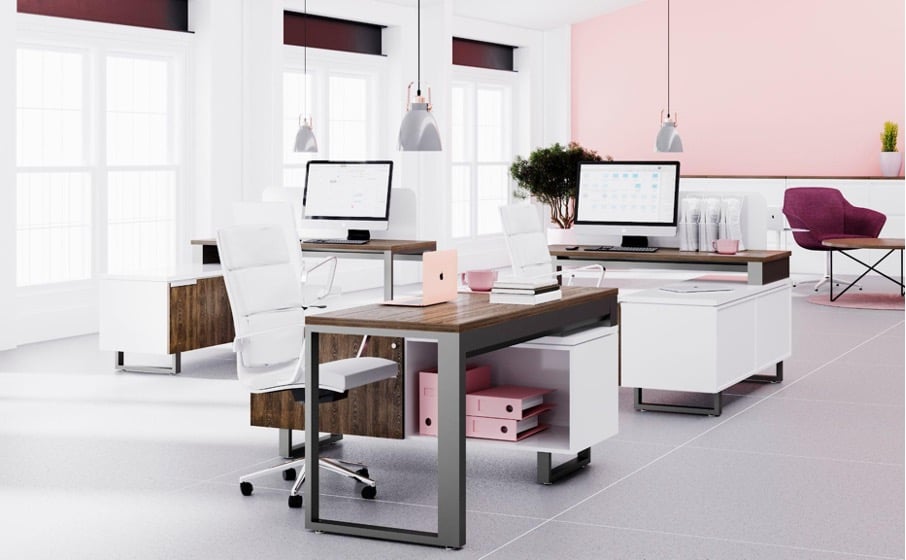 On the side of the desk.
In the office, you can put a credenza next to your desk and have additional work space.
It's an ideal piece of furniture to keep you organized and tidy with extra storage that enhances the look of your office.
Conference room.
A credenza is convenient in meetings because you can place the materials used.
The ideal solution is to make the most of small spaces, with practicality and functionality.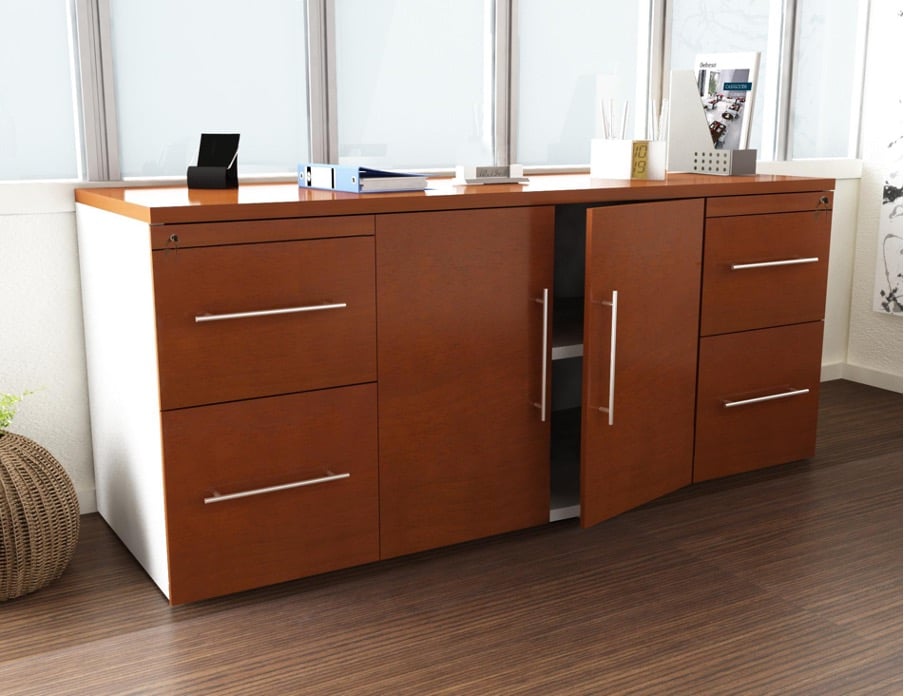 Lounge & break area.
The perfect option to store what you need without losing the polished aesthetics that characterize workspaces and offices.
A space for common use were at the same time you relax and take a break from an efficient day of work, you have an organization without losing sight of your things.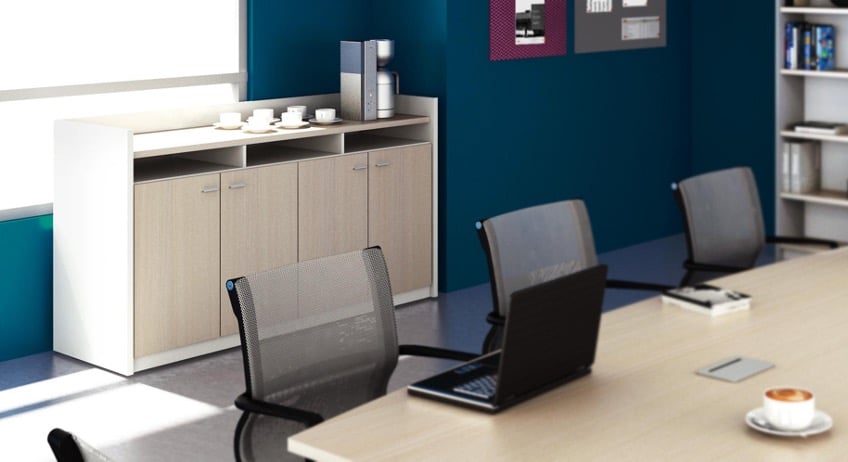 Lobby
The first impression is the most important, it must be interesting and functional.
With a credenza to decorate the primary access, placing flowers or ornaments that give the touch of design that you are looking for, showing the personality of the company.
Human Resources
The credenza can be used as a secondary workspace.
The additional space allows you to spread out your documents and materials, for convenience and better function, while working. It also creates an accessible storage area that can help maintain better order.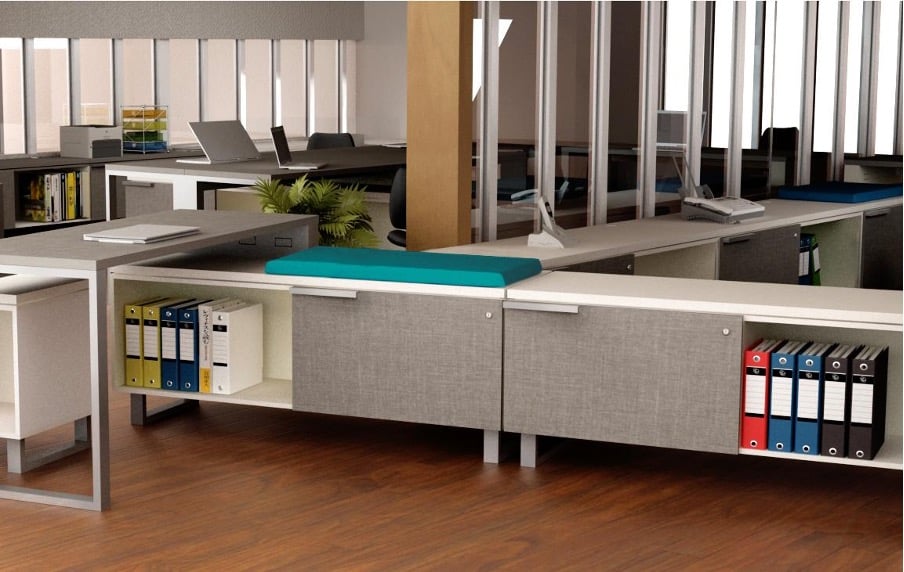 Learn more about Gebesa and find the furniture that fits your needs.